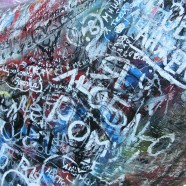 Using the latest technology, Compact Cleansing's graffiti removal service will remove unsightly graffiti from any surface without causing damage.
We use a non-damage system which removes all types of graffiti from a variety of surfaces including…
Graffiti removal from limestone.
From sandstone.
From Brickwork.
From plastic signage.
From Perspex.
From motor vehicles.
And pretty much any other surface too!
This process uses the latest technology and is completed without the use of high pressure or abrasives. This leaves your surface or signage in top condition.
Compact Cleansing offers the perfect Graffiti Removal Service in Lanarkshire.