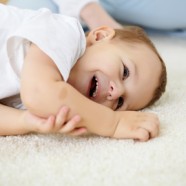 Using the country's most advanced carpet cleaning system, solutions and equipment, Compact Cleansing provides a unique multi-step process to ensure a powerful, deep-clean of carpets, which leave them clean, deodorised and residue-free. A combination of the deodorising and anti-bacterial agents present in the carpet cleaning system leaves carpets smelling fresh and free from bacteria. The powerful extraction machine ensures a deep clean and quick drying time. Professional cleaning will not only revitalise your carpets but also prolong their life span.
For low profile and heavily soiled carpets, Compact Cleansing employs the soil-sorb bonnet mopping system. The scrubbing and bonnet mopping system ensures a high standard of cleaning and quick drying. Furthermore, the system is silent, and is therefore suitable for areas where reducing noise is necessary.
Carpet Cleaning – What you can expect from Compact Cleansing
Your furniture will be carefully moved (when it is possible to do so) prior to the cleaning process
Pre-spotting of difficult stains
Rapid drying through professional air movers
Furniture replaced onto the carpet with protective foils
Compact Cleansings Premium carpet cleaning service will not only provide a healthy environment for you and your family but will also prolong the life of your carpets.
Optional Stain Guarding for Carpets
Compact Cleansing can also apply stain guard to your carpet. The stain-guarding service provides a protective shield that helps to repel liquid, dirt and grime, giving you time to clean spills and prevent staining. Find out more about the stain guard for carpets service.
Quality Carpet Cleaning Services
Reputation for outstanding cleaning and service
Fully inclusive and honest pricing
Experienced and trained staff
Industry approved and most advanced equipment and solutions
One off carpet cleaning service or ongoing maintenance plans available