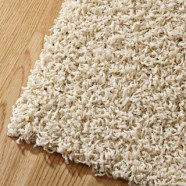 Compact Cleansing offer specialist rug cleaning services which includes fine rug cleaning.
Our service includes the collection of your rug, careful cleaning and specialist drying with air movers.
Professional rug cleaning will not only revitalise your rugs but also prolong their life span.
Rug Cleaning – What you can expect from Compact Cleansing
Your rug will be collected
It will be thoroughly and carefully cleaned
Optical brighteners will be utilised in a specially formulated solution to enhance the colours within the rug
Rapid drying through specialist air movers
Delivery of your perfectly cleaned rug!
Optional Stain Guarding for Rugs
Compact Cleansing can also apply stain guard to your rug. The stain-guarding service provides a protective shield that helps to repel liquid, dirt and grime, giving you time to clean spills and prevent staining. Find out more about the stain guard service.
Specialist Rug Cleaning Services
Reputation for outstanding cleaning and service
Fully inclusive and honest pricing
Experienced and trained staff
Industry approved and most advanced equipment and solutions
Interested in Rug Cleaners?
Call Compact Cleansing on freephone 0800 955 1972, call on mobile 07748 946 511, or email us on info@compactcleansing.co.uk