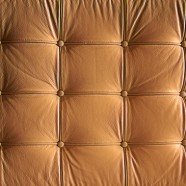 Compact Cleansing's unique Leather Cleaning Service is completed entirely by-hand. It is a two-step leather cleaning and leather conditioning process that will leave your leather furniture revitalised and replenished.
Following the cleaning process, a conditioner is applied to replace the natural oils in the leather. This leather conditioner restores suppleness and helps protect the leather. The cleaning and conditioning process will restore the appearance of your leather furniture whilst also protecting it against wear and tear.
Specialist Leather Cleaning Services
Reputation for outstanding cleaning and service
Fully inclusive and honest pricing
Experienced and trained staff
Industry approved and most advanced equipment and solutions
One off leather cleaning service or ongoing maintenance plans available
Interested in Leather Cleaning Services / Leather Cleaners?
Call Compact Cleansing on freephone 0800 955 1972, call on mobile 07748 946 511, or email us on info@compactcleansing.co.uk